Here is an article from our archives that we thought would be an interesting read into the lessons of one of the most complex programmes delivered, yet failed to hit the headlines, which was probably a good thing, as it is only bad news that hits the headlines!!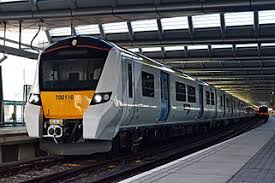 Late 2016, we were commissioned to write a Lessons Learned report on the Network Rail Thameslink programme to enable other organisations to learn from their experiences.
When we commenced work, it became clear that there had been extensive documentation of lessons throughout the lifecycle, but the problem was people weren't listening.
The challenge therefore was to find a way to communicate the lessons that this amazing programme had faced and how they overcame them and the lessons that others can learn from this experience in a format that could be consumed.
The scale of the assignment has led us to invoke a number of new techniques beyond this case study that enable key individuals to share their passion, pains and gains through the use of videos and workshops to ensure their story would not be lost.
Rather than a formal report, we have created a case study together with supporting videos to communicate the message. This Thameslink case study provides an insight into workings off a major infrastructure programme, and how they in effect developed an approach that has become the second generation of programme management within Network Rail.