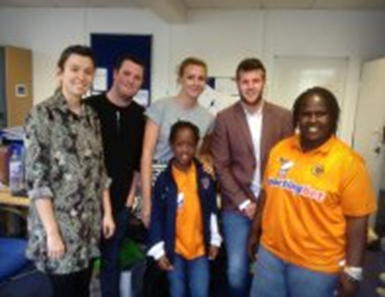 In October 2015 Team Aspire met Lucky and Fortunate, two participants of the Tag Rugby Trust (TRT) Uganda branch. At just 10 years old, we were inspired by Lucky's ambition to create a bright future for herself. When presented with the opportunity to compete in Project Challenge, Team Aspire thought this was the perfect way to make a difference through the TRT.
Planning Stage
The plan proved more challenging than anticipated despite Team Aspire being PRINCE2®/AMPIC qualified. We realised our conscious incompetence when working on an actual project. It was challenging moving from colleagues to a performing team. On plan submission, we received a blow. An issue arose from the APM board – our project may have been out of scope due to not being "local" enough, there was concern expressed about the benefits in the feedback. This was resolved as the TRT is a deserving charity with Bristol Headquarters and we were allowed to proceed.
WORKSTREAM 1 – ELEARNING
Initially the intention had been to use our Project Fundamentals course as base materials. However, we were presented with a video from Uganda of the young leaders discussing project management. We realised that we had overestimated their literacy. Therefore a re-write was needed to match their ability and make the content suitable for the audience.
Talking About Project Management to the Ugandan Young Leaders – https://www.youtube.com/watch?v=Eg1kaE91pEM
WORKSTREAM 2 – RAISING AWARENESS
An important early task for us was setting up a Social Media campaign and completing daily updates on Twitter, Facebook, and Just Giving. This resulted in a social media following of over 250 people including international rugby players.
All Aspire employees added links to the sites in their signatures. We communicated with 3,000 clients & suppliers through regular blog and newsletter updates, supported by emails and calls explaining our challenge. This resulted in a client contacting Aspire offering technical support for the eLearning creation.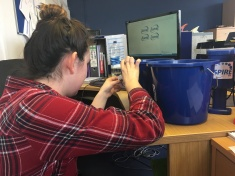 We met with a local journalist which resulted in our project being featured in three media publications (Gordano Living, The Mercury and North Somerset Times) to increase publicity. Upon reflection, we should have followed these publications with regular updates to raise further awareness and engagement from the community.
Fundraising
To maximise our collections, we spent time with the TRT sponsor to enable us to competently speak about the charity publicly. We were proud to attend two rugby matches to fundraise and raised £187.00. We sourced T-shirts, personalised buckets and charity ID tags to make us feel part of TRT.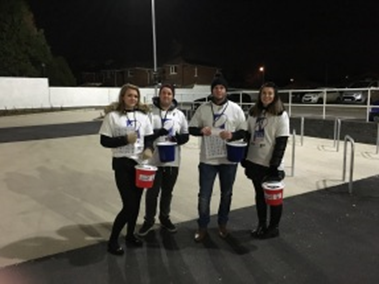 We contacted over 100 organisations for raffle prizes and donations and we received some encouraging support:
"Well done to all concerned, a worthy cause" – Julie Thomas, Wales Rugby Union representative
"What a superb project you are involved in" – Tim Wainwright, England Rugby Union Social Responsibility Manager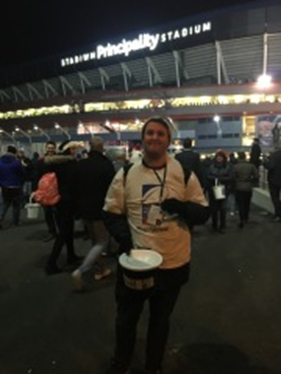 We undertook the following fundraising activities:
Fitness Challenge
15,000 ft. sky dive
Collection pots in local establishments
A prize draw
Cross channel swim (May)
Coast–to–coast bike ride (July)
Summary
We achieved all objectives, delivered to success criteria, managed requirements and have a plan to realise the benefits. We raised £2,500 and had developed a roll-out plan to ensure this project made a significant impact to this fantastic charity and deserving recipients.
The project has provided us with many lessons and new project management skills that we can use throughout our careers. We have taken foundation qualifications, however the theory and reality have been very different. We undertook the work mostly in our own time.
We had reached the milestone set by the APM Challenge, but this was not the end. Fundraising continued and we supported the TRT with the eLearning rollout.