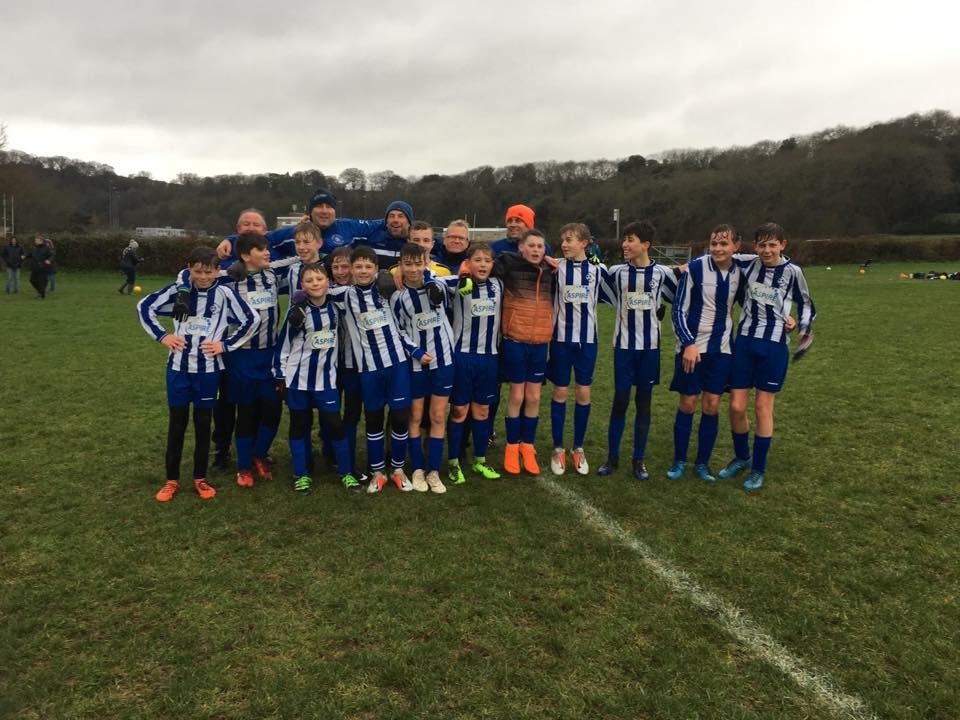 Congratulations to Swiss Valley Rangers U14s!
Our adopted local side – Swiss Valley Rangers U14s have been crowned champions of North Somerset Division 1.
This has been an amazing turnaround for a group of boys that were languishing at the bottom of Division 2 when we started the sponsorship 2 years ago.
Amazingly, this is pretty much the same squad but with a new coaching setup – it just goes to show what can be achieved when attitudes are changed and standards are raised to bring out the best.
Well done lads!